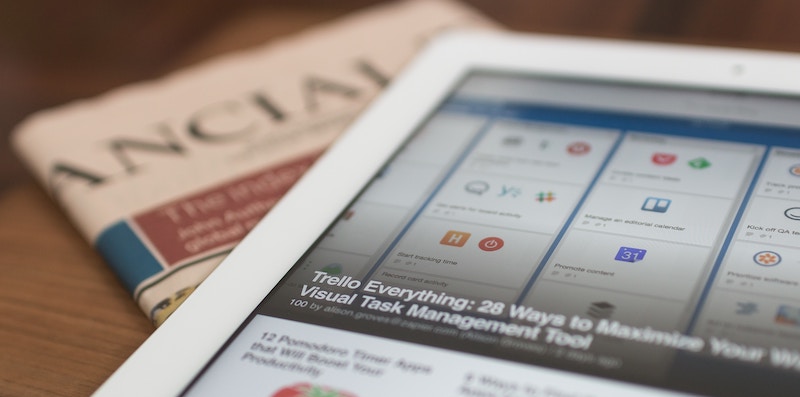 WealthTech Tempcheck – your monthly guide to the biggest technology news in financial services – for more news and views, follow Envizage on Twitter.
Revolut's revolution continues
The UK companies expected to enjoy even more success in the next decade have been recognised by global consultancy Deloitte. Topping Deloitte's 2019 UK Technology Fast 50 was banking app Revolut, which netted an average three-year growth rate of 48,477% – the fourth-highest in the history of the competition. Other companies which made the grade included Yoyo, Landbay, Lending Works Limited and Capital on Tap. Full story here.

NatWest and Virgin eye a slice of 'app' pie
Can established banks compete with the fintech start-ups? Both NatWest and Virgin Money seem to think so. Which? magazine reviewed the launch of NatWest's smartphone-based digital account Bó. Which? gave the account – which comes with a bright yellow payment card, real-time categorised spending updates and budgeting help – a positive write up. Hot on Bó's heels was Virgin Money which is set to open its first ever digital current account and mobile app in December.

Tech in a northern town
The final week of the month saw the North of England playing host to fintech firms from all over the world. Leeds and Manchester acted as a joint venue for FinTech North's trade mission, aimed at raising the profile of the Northern Powerhouse's fintech ecosystem to companies from Ireland, Estonia, Sweden, and Israel. Attendees included AJ Bell, Barclays, Virgin Money, First Direct, Leeds Building Society and Skipton Building Society. Full story here.


Santander's £350m fintech spending spree
Spain's largest bank has bought a majority stake in British fintech Ebury for £350m. Banco Santander will take a 50.1 per cent stake in the London-based start-up, which provides services including foreign exchange, cash management and trade finance for small and medium-sized businesses, the Financial Times reported.
Financial advice and the age gap
Older generations are the least likely to speak to a financial adviser, according to research by Sanlam UK. Half of the over-65s had never taken any financial advice and more than half of that half claimed this was because they could manage on their own. These older clients may not be the target of Schroders Personal Wealth's first marketing campaign. According to Portfolio Adviser, the campaign will target wealthy older investors who don't use an adviser.

Smart Pension wises up
Smart Pension and Australian administrator Link Group have entered a strategic global partnership to take their "combined expertise" into new markets in the UK and globally. The partnership, as reported by the Financial Times, involves Link Group taking an equity investment in Smart Pension. The investment, which has not been publicly disclosed, gives Link Group an entry into the UK retirement market, while Smart Pension aims to strengthen its global expansion path.

More pensions please – women
Female entrepreneurs are not saving anywhere near enough for retirement despite numbering 1.7 million. These were the findings of Scottish Widows' Women and Retirement Report. The report points out the success of auto-enrolment has raised female pension participation rates. But there remains a large group of self-employed women who do not have an equivalent scheme to encourage saving for retirement and are at risk of being left behind.

Nutmeg meets Marcus
Goldman Sachs' Marcus has expanded its brand beyond its successful savings account to launch a stocks and shares Isa with Nutmeg. Marcus, the retail banking arm of Goldman, has teamed up with the UK online wealth manager so it can offer UK customers access to Nutmeg's investment products from early next year, the FT revealed.

And finally
Financial-planning startup Facet Wealth is to use Netflix-style pricing to scoop up clients that other firms turn down for being too small. Full story in Business Insider.