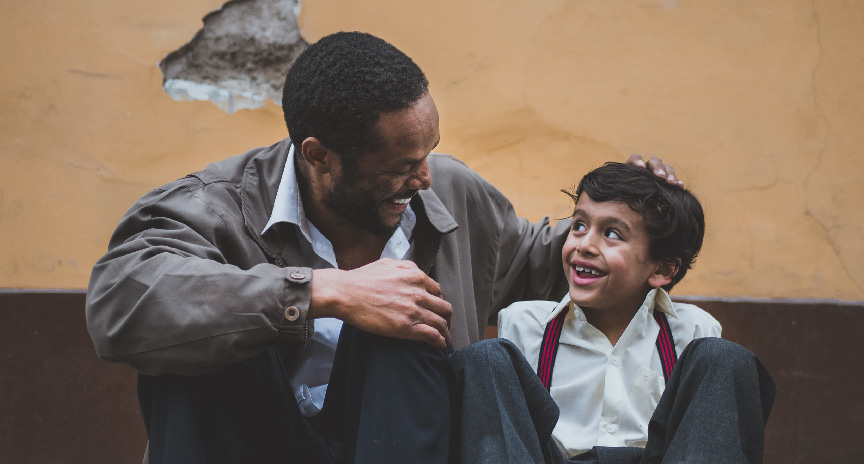 Now we know what good financial advice is not, we can start to pin down what it actually is.
What is missing today from financial services is emotional intelligence. Consumers are not rational machines that can efficiently process large volumes of data and jargon. They're human beings who make decisions based on the complex interplay of reason and emotion. If we bear this in mind, we can help people to navigate uncertainty and achieve the future they aspire to by talking in a language people understand. And I don't mean words.
Practically, this means connecting with people on an emotional level, encouraging them to talk about the outcomes that truly matter to them – outcomes that often don't have a price tag. Every human financial advisor knows this. Good financial advice is about the home, not the house. It's about bringing children into this world, not just the cost of raising and educating them. It's about securing needs and wants under a real-life worst case scenario, whilst saving for nice-to-haves if everything goes to plan. Life is about experiences, which people are increasingly prioritising over material. Good advice is about helping people think through their choices and tradeoffs in the context of their future and the experiences they aspire to. And the truth is, many of those decisions have nothing to do with financial products and solutions.
Good advice can help people navigate the real world with all its complexity. Our lives and futures are uncertain. They can change suddenly, surprising us, exciting us, even scaring us. To manage this uncertainty, most of us need simple solutions that are easy to understand and trust, and we need clear choices so we can avoid decisions that are not helpful to us. After all, life is measured not in months and years, but in decades.
Whether or not we realise it, most of us tend to make decisions by weighing up our choices and tradeoffs against our desired outcomes. This includes our jobs, our careers, our work/life balance, our families, the number of children we want to have, how and where we want to raise and educate them, or simply whether to leave home without an umbrella or whether to order that next beer. Yes, we might seek input from an expert, but we might also seek counsel from friends (or the barman), family and thought leaders on the web. Nobody can "own" the process, apart from the person seeking advice and their family.
Good advice is what we were looking for when we used to say to our parents in a quiet moment, "Mum, Dad, I need a little help."  Good advice is deeply human in its context and deeply personal in its nature. It is about robust, sustainable, trusted and engaging frameworks that answer questions that are on our mind. It motivates us to explore our tradeoffs and to make important long-term choices and decisions with confidence. It is about simplicity the other side of complexity. It is not about "last mile" compliance journeys designed to flog financial products.

Here at Envizage we've built a holistic advice engine that can help millions of people around the world understand their choices and tradeoffs so they can make better decisions for their future. If this sounds relevant to you and your organisation, let's talk.

Photo by Sebastián León Prado on Unsplash